Applique Towels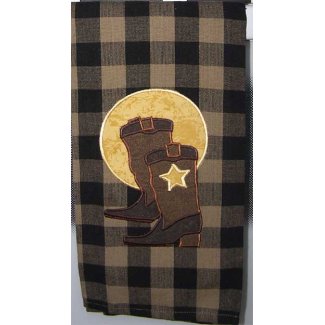 Appliqued Cowboy Boots
This one-of-a-kind applique towel, features a pair of cowboy boots with the sun in the background. This applique design was done on and brown homespun towel.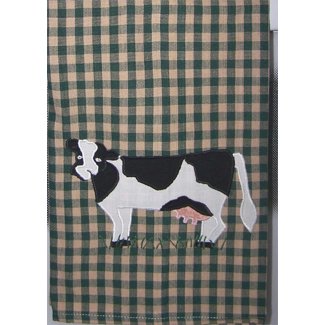 Appliqued Holstein Kitchen Towel
This Holstein cow is comprised of several pieces to create this beautiful unique towel. This was embroidered on a homespun Dunroven towel.